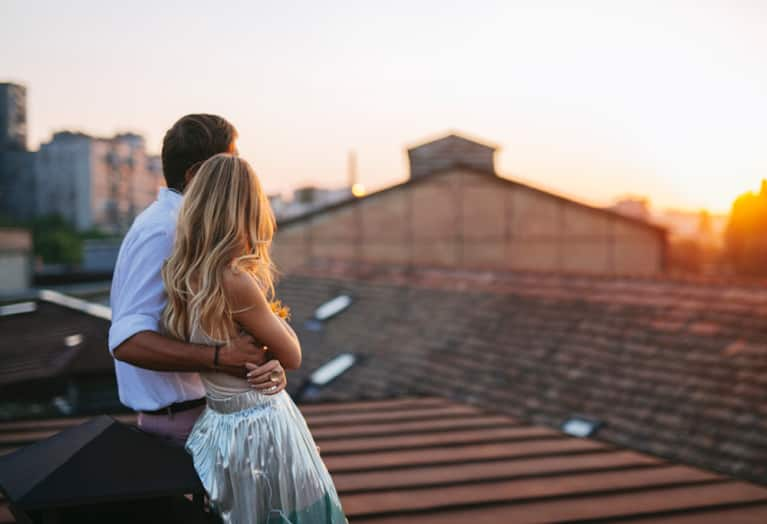 Any relationship can improve, and should. In fact, some may say that for a meaningful relationship to last, it should grow, and specifically, become more deeper.
That's why you hear long-time happily-married couples say, "We're more in love now than we were when we first met." That's not just a cliche—-it's true.
Some people think that relationships grow stale over the years. In fact, you've probably seen those expressive t-shirts that show figures of a happy couple, with the words, "Game Over."
That doesn't have to be the case, and in this article, I'll give you a few tips for improving, deepening, and strengthening your relationship. And, the great thing is that these tips aren't one-timers: you won't grow tired of them, and can benefit from these tips for a long, long time.
1. You Don't Always Have To Agree (And, You Probably Don't Want To)
Come on…if you had someone who agreed with you 100% of the time, on every single thing, you'd have a duplication of you. You want to be with someone else, not another one of you.
You and your partner don't exactly have to agree on everything all the time. (It might actually be impossible.)
What you really need to be sure of is to know whether you and your partner share the same values and priorities. That's what's key. If that's the case, then there are many ways you can work together to make sure your priorities are met.
Don't be naive and think that you'll agree on everything; instead, agree to disagree.
2.Careful With This: Put The Other's Happiness Before Yours
This is one tip that you need to be careful with, because it doesn't work for everyone or every relationship.
I know from business experience that when you try to put the interests of others before yours, they can end up exploiting your willingness to be generous.
The same can be true for personal relationships. If you're in a relationship with the wrong person, or a person who doesn't appreciate you, then attempting to put their happiness above yours can backfire.
However, if you're the right person, one who aims to bring joy to your partner, and your partner also feels the same way, then you have the beginnings of a great relationship.
That's because, instead of each partner thinking, "What's in it for me?" they think, "How can I serve this person?"
It's really a great 2-way, win-win situation. Try that some time.
3. Improve Some Aspect of Yourself
Though this isn't exclusively a relationship tip (since you should always improve yourself whether you're in a relationship or not), a better person has more to offer.
A lot of times, you hear about "self-improvement," which is a good thing, but for some people, it can be a bit overwhelming, because they think they have to improve their whole self, top to bottom.
But that's not the case.
You can improve a small aspect of yourself. A few life areas where you can improve are:
In your knowledge of the world around you.
With your finances.
In how you communicate.
In how you pick out and recommend foods.
There are many, many ways to improve a relationship, but if you work on just these 3, and continue to do so, you'll have a long-lasting, happy relationship.